About us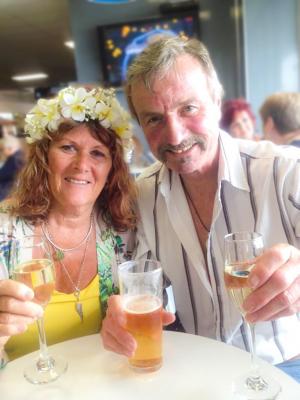 About us Image ©
A little about us
We are Annie & Wayne Coster.
Southern Mustang Ltd was our original business - specialising in Mustangs 64-73.
We sold the business in 2012 and carried on Trading under our Rancho Costerlot Ltd Banner.
Initially selling Early Ford 50-70 parts. Southern Mustang folded and we resumed selling Mustang parts that had been under "restraint of Trade".
We have specialised in glass for Classic USA vehicles for many years and continue to do this.
The last couple of years have seen our American suppliers, and the supply chain in general,
become unreliable at best, but of course we are all in the same boat.
Scott Drake was our biggest supplier for 28 years but was sold several years ago and has
subsequently resold to Holley. Now there are very few independent parts suppliers left in the
USA - they have been absorbed by 3 main companies, Holley, Ecklers and Extra Mile Brands.
This situation has changed things for us, coupled with the transport difficulties Ex USA we now
source from the best supplier for each item. Holley and Extra Mile are located in Kentucky and
Pennsylvania respectively. This means large shipping costs to consolidate and ship ex Long
Beach. Hopefully, in the not too distant future, airfreight may become viable again.
All these takeovers have meant we no longer have our wonderful contacts at Scott Drake.
They have all been let go now but are still in the industry and still in contact with us.
We still have a big inventory of new and used parts for Mustangs and Fords from 1950.
We carry a good range of glass for Classic USA cars - all brands.
A bonus to us from their amalgamation is the huge range of companies in the USA we can now source parts from.
The update to this website is long overdue - we intend updating it regularly from now on.
If you have anything interesting to contribute in the way of stories or photos please email them to me.
Annie
February 2023.